Building a prosperous rural Africa
Farm Africa reduces poverty by helping farmers in eastern Africa to grow more, sell more and sell for more.
With our help, rural families are growing their incomes while also protecting their local environment for generations to come.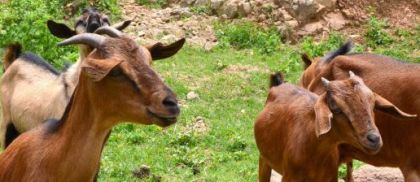 A few reasons why Farm Africa invests in goats in eastern Africa.
Learn more >
Boosting incomes and ensuring fish supplies for future generations.
Find out more >
A little #sesame seed can go a long way. Your support could help it go further.
https://t.co/2Ni0WkUpaW
23 June
Proud to have worked with @Irish_Aid & @DFID_UK to regreen hillsides, bolster food security & cut poverty in Tigray…
https://t.co/dsPjDfc5jW
23 June
Can we bring a goat instead? #BringYourDogToWorkDay
https://t.co/KzkMnIfLhz
23 June
Join the conversation >
How we spend your money