Building a prosperous rural Africa
Farm Africa reduces poverty by helping farmers in eastern Africa to grow more, sell more and sell for more.
With our help, rural families are growing their incomes while also protecting their local environment for generations to come.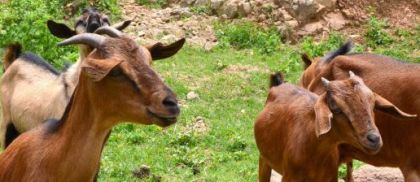 A few reasons why Farm Africa invests in goats in eastern Africa.
Learn more >
Boosting incomes and ensuring fish supplies for future generations.
Find out more >
"The path to a sustainable food future will require new innovations in climate-smart #agriculture." @BarackObama
https://t.co/ocqUP8EUhO
26 May
"Our changing climate is already making it more difficult to produce food, we've seen shrinking yields" @BarackObama
https://t.co/IILqaMS6W6
26 May
We've just held a field day in Vihaga, Kenya promoting fish farming as a career option for young people…
https://t.co/JA1EPNLitM
25 May
Join the conversation >
How we spend your money