Building a prosperous rural Africa
Farm Africa reduces poverty by helping farmers in eastern Africa to grow more, sell more and sell for more.
With our help, rural families are growing their incomes while also protecting their local environment for generations to come.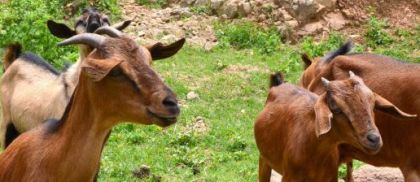 A few reasons why Farm Africa invests in goats in eastern Africa.
Learn more >
Boosting incomes and ensuring fish supplies for future generations.
Find out more >
We've just held a field day in Vihaga, Kenya promoting fish farming as a career option for young people…
https://t.co/JA1EPNLitM
Yesterday
Early warning systems that could save lives are still missing in 100 countries, UN says.
https://t.co/eWtfJrb1gy
#climate
Yesterday
Clara's delicious sesame snacks are made with just three ingredients, check out the recipe on @CanteenTweets…
https://t.co/E1UFmyGyjz
Yesterday
Join the conversation >
How we spend your money